Sourcing
To produce and deliver ethical products of the highest quality, Stay·Wild™ practices economic, environmental, and social sustainability.
Our entire stock is 100% handmade. We ensure an ethical and green supply chain that respects the environment in ways it can continue to flourish for generations to come. We purchase all of our fibers and beads from other small businesses and as many individual artisans as possible and make sure the ethics of their practices and sources are compliant with a fair-trade standard.
Happy Mango Beads is a company that personally imports all of their inventory from cultures across the world. The creators establish relationships with villagers and families all throughout Peru, Nepal, Indonesia, China, Ghana and Italy, purchasing beads at fair prices, donating clothes and shoes brought with them, and using their profits to pay for surgeries, houses, education, and food where needs are seen among the less developed countries visited and re-visited over the past 20 years. Many of the beads are recycled: the glass beads originated from bottles and the metal beads were melted from keys and silverware. In addition, all of Happy Mango Beads' processes are 100% eco-friendly, meaning their packaging materials are 100% recycled and recyclable, they are Cradle to Cradle SM certified, and they are continually expanding their warehouse and facility to engage in every possible practice to go-green.
Kofis African Beads is an American wholesale shop that has been on Etsy.com since 2014. Their focus is on filtering out fair trade beads at wholesale prices in order to empower independent artists in Africa and provide "beautiful, eco-friendly beads with a real story behind them". Beads purchased from this shop are created from recycled metals and glass.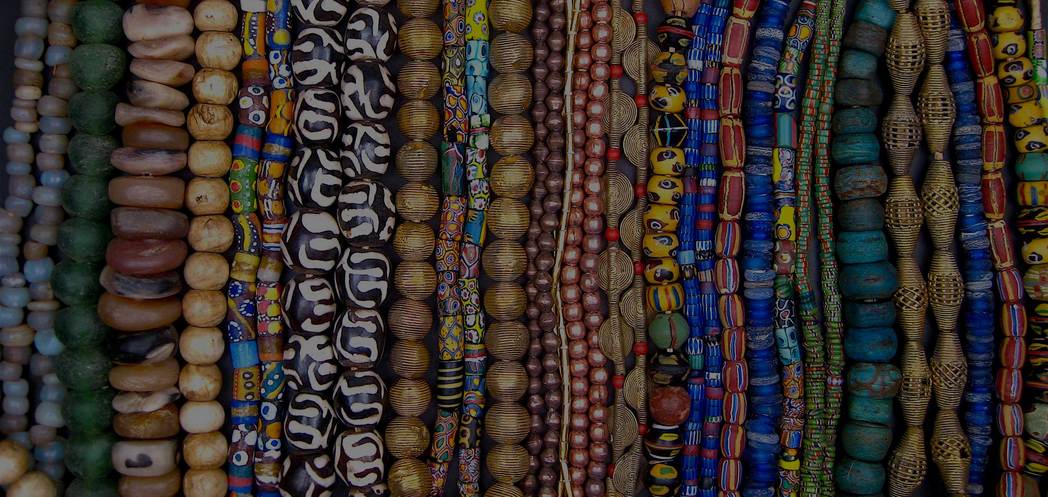 The Bead Chest is a fair trade beading company based in California. They work year-round through direct access in Ghana, Kenya, Egypt, and Morocco to buy and sell unique African beads at ethical prices. Most of their beads are personally imported from independent artisans operating out of houses and workshops. This company takes fair trade prices very seriously and requires that each artisan complies with age limits and environmental regulations before making purchases. The Bead Chest tracks the impact of their purchases and carries out their business in a way that positively impacts the families and communities surrounding each source.
All of our charm bracelets feature a finely detailed silver-plated animal charm presented on an adjustable organic cotton cord that has been hand dyed using plants roots, berries, bark, leaves, and wood. Any colour variations are all part of this natural process, making our bracelets as unique as you!

We ensure an ethical and green supply chain that respects the environment in a way that means it can continue to flourish for generations to come. Our bracelets have been certified by Global Organic Textile Standard and the card printed on FSC recycled card.